Writing a blog is a fun and productive activity. Yes, we can write something today and then get paid two years from now. If our blog is still alive and writing we still have readers. Fortunately, we have a new Google Chrome settings to speed up the process of blog writing.
However, to write every day and do the same activities before writing that is what often makes writers reluctant to write. Here is a list of activities I usually do:
1. Turn on the computer
2. Waiting
3. Enter the password
4. Waiting
5. Open the browser
6. Opening the following pages:
a. Google Trends
b. Keyword Planner
c. Yoast SEP Suggest
d. Google Translate
e. My blog page
Imagine how much time is wasted doing the same thing over and over again.
Also, read about maximize the use of WordPress widgets and themes.
For this reason, this afternoon I tried to build my own new Google Chrome settings to speed up the process of blog writing. This is how I'm doing it:
Go to your Google Chrome settings page by clicking three dots on the upper right of your Chrome web browser.
Type Start in the search bar.
Choose open a specific page or set of pages.
Start entering the pages you use the most here.It's up to you, but my setup is:

a. chrome://apps/
b. https://trends.google.com
c. Keyword Planner
d. https://yoast.com/suggest/
e. https://translate.google.com
f. My actual blog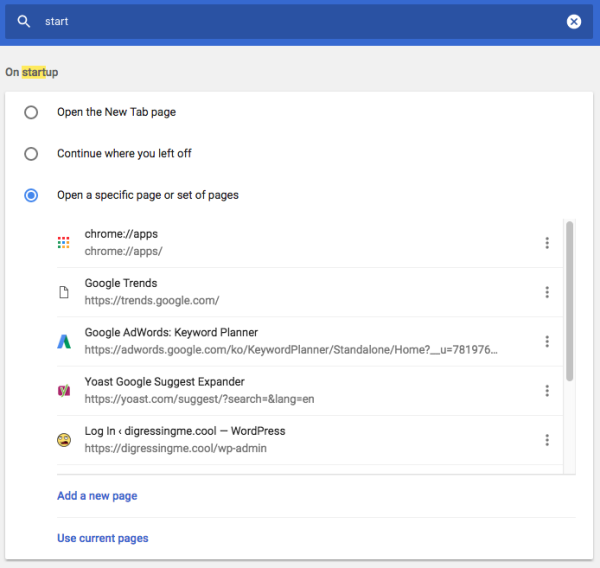 And to minimize the distraction, even more, I go to View and then untick everything there. Then go Full Screen. You can switch between tabs easily using these hotkeys: ctrl + tab to switch to the next tab, and ctrl + shift + tab to go to the previous tab (while leaving your current tab open). And you can swipe left and right using two fingers to go to the next and previous page in the same tab.

Too much tabs? Use Cmd + W to close the cluttering tabs and use Cmd + T to open a new tab.
Final Touch
For Mac user, you can go to System Preferences> Users & Groups > Add Chrome as a startup application.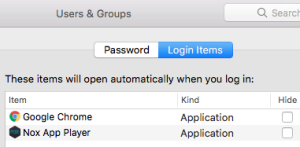 Shazam! You get yourself a Chromebook (Without all the cool stuff) :p
These settings also apply to Chromium on Linux, Windows, and Mac (may be with a bit of hotkey differences).So, what are you waiting for? Restart your Google Chromebook and test your new Google Chrome setting.